Infographic:What are the Advantages of LEED Certification?
LEED stands for Leadership in Energy and Environmental Designs and is a green building certification developed by U.S. Green Building Council. It is a global solution that recognizes sustainable designs, constructions, and operations of a building structure. LEED provides a framework for new and existing buildings to reduce carbon emissions, conserve water, have efficient energy consumption, have healthy air quality, choose safer construction materials, and be environmentally friendly. Its positive impact is being implemented in almost every modern building construction. Let's unravel its benefits for a building structure in detail.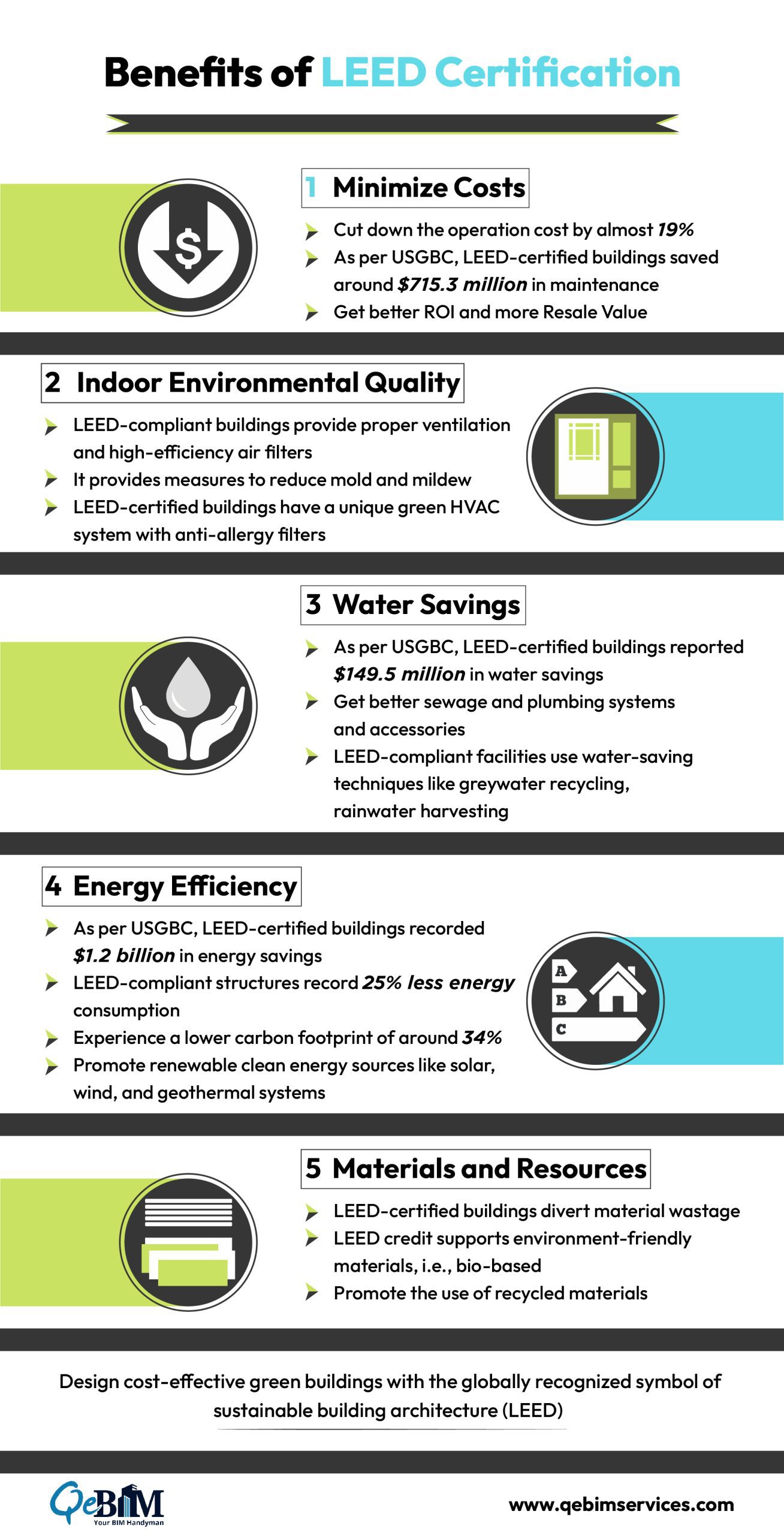 Design cost-effective and accurate green buildings with the globally recognized symbol of sustainable building architecture (LEED) by opting for
6D BIM Services
offered by QeBIM. We integrate the best strategies and practices focusing on critical areas of people and the environment.